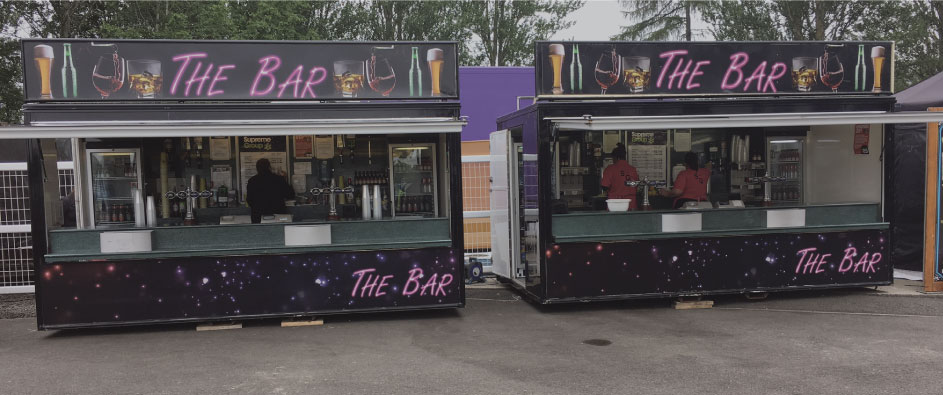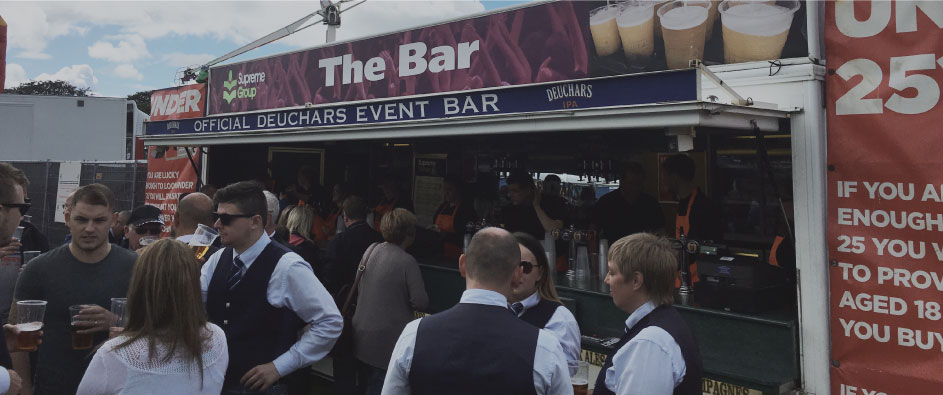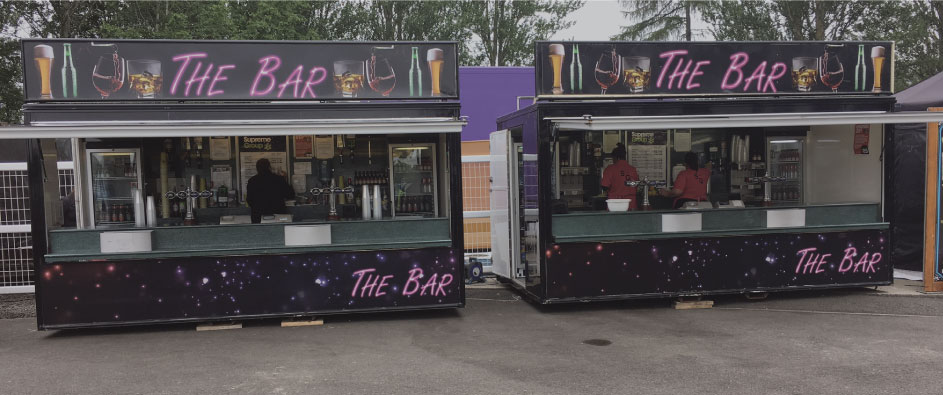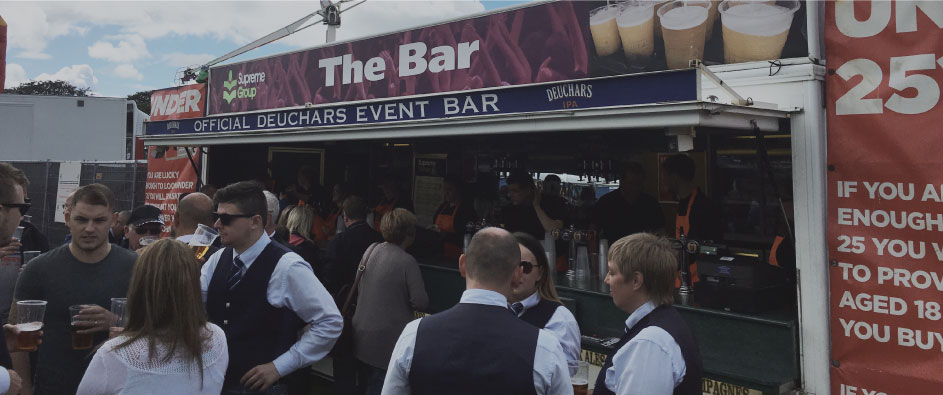 OUR BARS
As well as our fleet of mobile food outlets, we compliment these with our high capacity bar outlets. Whether your event needs a top up of bars, or whether you require us to undertake the full event, we have the equipment to cater for you.
Not only do we operate 8 mobile bar outlets, with both free pour and multi dispense operations, but we have the ability to create cocktail bars and build up bars with our Fast pour equipment. Our mobile bars have also got the potential to be rebranded and themed which makes them perfect for any event.
From University graduations, Racecourses, to concerts, our bars  are the perfect solution for you.