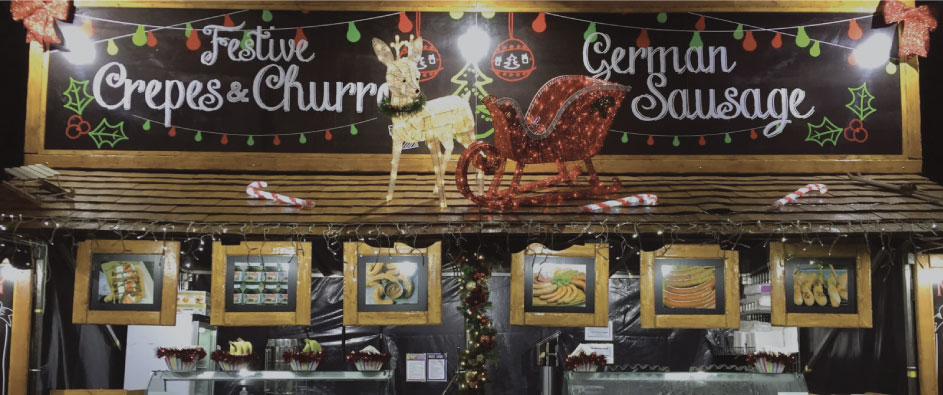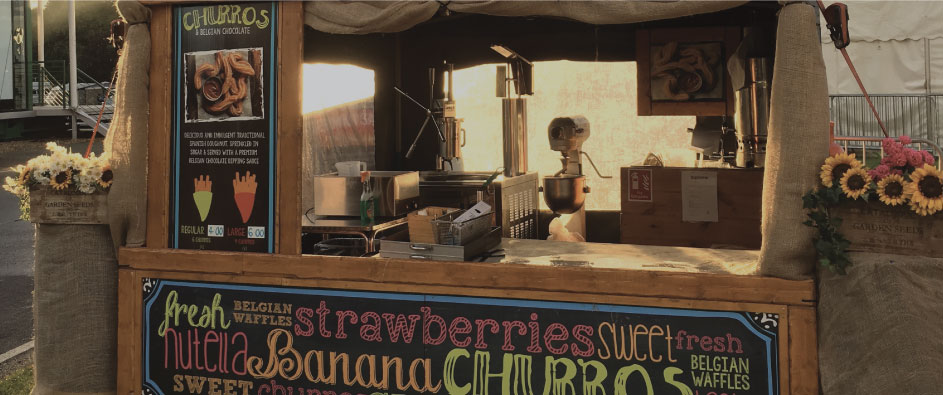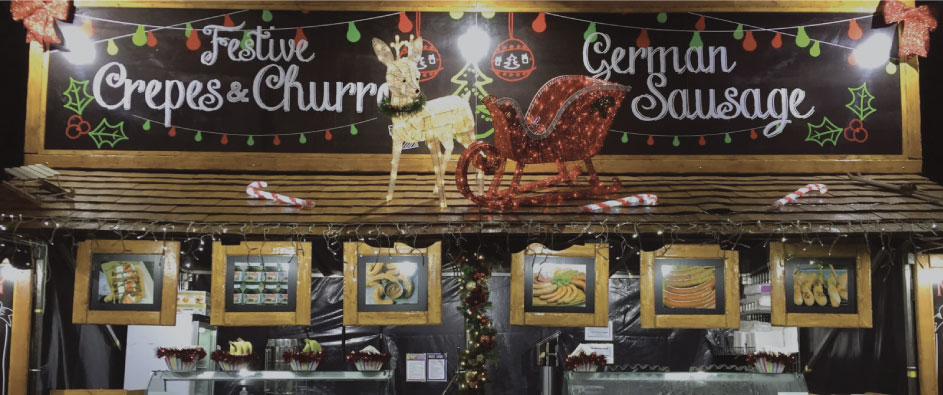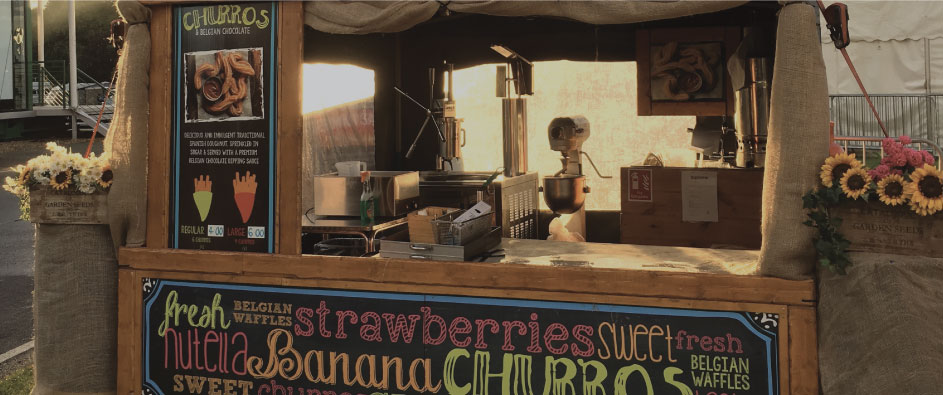 OUR STREET FOOD
Whilst maintaining our high standards and using the same great quality ingredients as our food outlets, our build up street food outlets offer a different look and feel for your event.
Our build up brands are perfect for any event, giving the consumer an authentic, market feel experience.
Due to the nature of these street food outlets, they are extremely easy to rebrand and flexible in terms of equipment – which makes them perfect for events! We have the ability to transform an outlet from selling gourmet burgers to selling churros & german sausages at the next event. Not only do the outlets give the consumer and event an authentic feel with our wood frames, but the output capacity is maintained, meaning high quality service served in minimal time to the consumer!
Our build up brands include Finger Licking fried Chicken, Burger Shack, Pizzeria, Churros & German Sausage, and Festive roast!