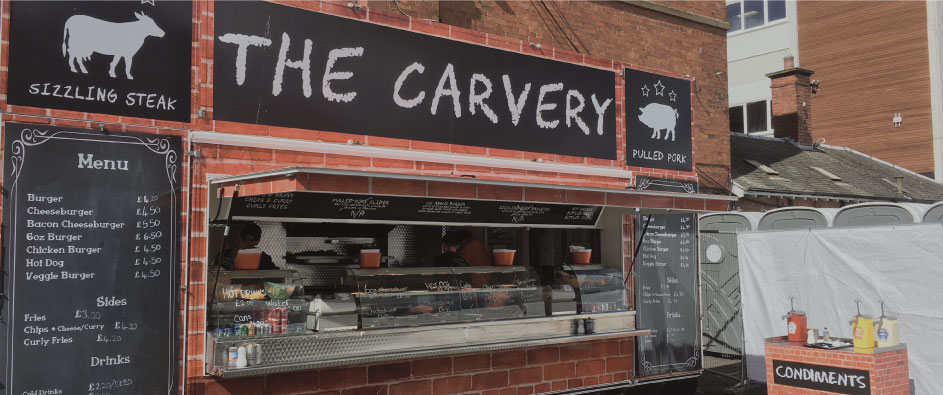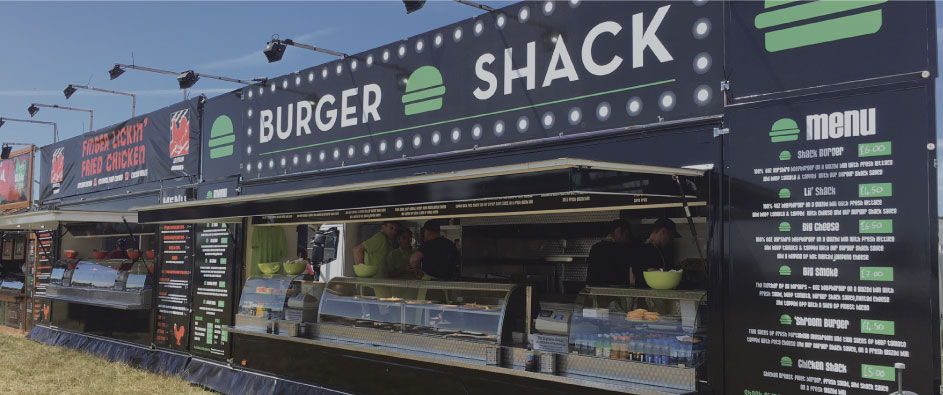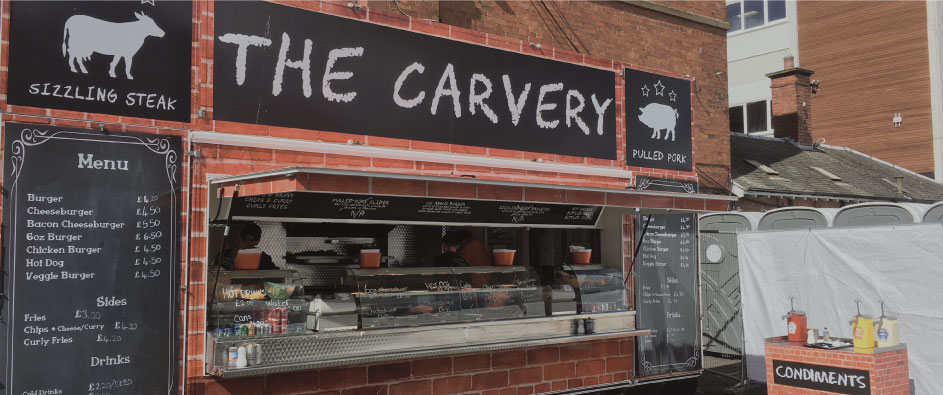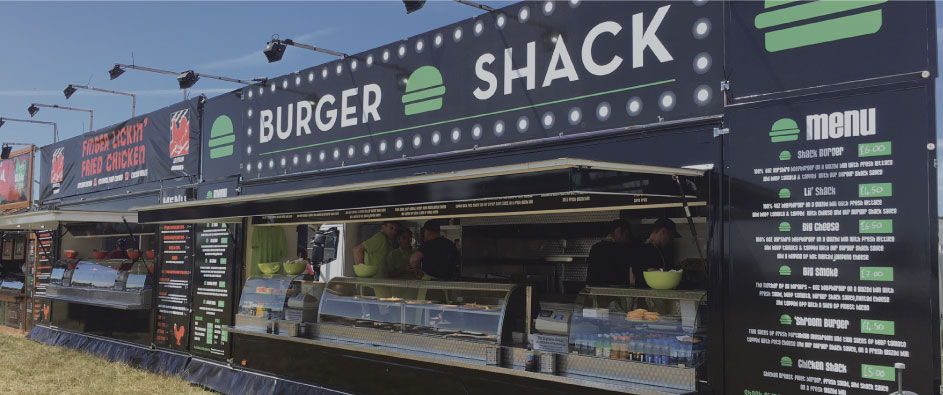 OUR FOOD OUTLETS
We have the largest range of luxury mobile catering outlets in the UK, with innovative, clear, and unique branding, capable of complementing any event.
We are all about the food! It's at the heart of what we do and, from the chefs in the kitchen to the serving staff, everyone on the team has a passion for food and for serving it with an element of fun and theatre.
Provenance is hugely important to us, the food we serve is sourced locally wherever possible as we have some of the finest ingredients around, be it whisky flakes, to highland venison and hand pressed burgers. Naturally it is "Best of Scottish" and the menu is Scottish and many months of research and sampling have gone into the product selection.
Our meat is sourced from Scottish farms that hand press their meat into finest burgers, and our fish is sustainably sourced and freshly landed less than 70 miles from our depot!
Not only are these of the quality we strive for but are also part of our healthy living award which we have achieved.
Where possible, our milk, and vegetable products will always be purchased from a local supplier to ensure they are as fresh as possible for each event!
From Fish & Chips, to Fried Chicken and Pulled Pork, whatever the event, we have the food.
Our outlets are specifically designed for high output, whilst remaining aesthetically pleasing and practical. As well as having a variety of sized outlets, our outlet brands are re-brandable which makes us extremely flexible in terms of space saving spaces and new and exciting brands –  just have a look at a selection of some of our food brands brands below